The Texas Smile Logo Shirt
Smile, you live in Texas!
Texas Shirt Lovers,
Meet our newest design, the Texas Smile Logo T-shirt. This shirt was inspired by that one tech giant's smiling logo and reminds us the modern times we live in.
With everyone's face covered today it can be hard to know if they are smiling or not.
We'd like to think all Texans are smiling all the time, because we live here in the greatest state in the greatest country in the world. We made this design to capture that spirit.
Get the shirt here: Texas Smile Logo Shirt on TexasisLife.com

Use this exclusive code for 30% off: SmileTexas2020

Sizes available: Small, Medium, Large, Xtra Large, 2XL, 3XL, 4XL (see sizing chart on product page)

Colors available: Black, Navy, Team Purple, Light Blue, Olive, Red, Maroon, Asphalt
More About the Texas Logo Smile Shirt
Made of a Bella+Canvas super soft crew neck t-shirt. This unisex shirt has an amazing feel that fits all body types well and feels great in all Texas seasons. Designed in Texas, Made in the USA, and backed by our 100% Money Back Guarantee.
Texas Logo Smile Shirt Gallery
Photos of the shirt being worn by our models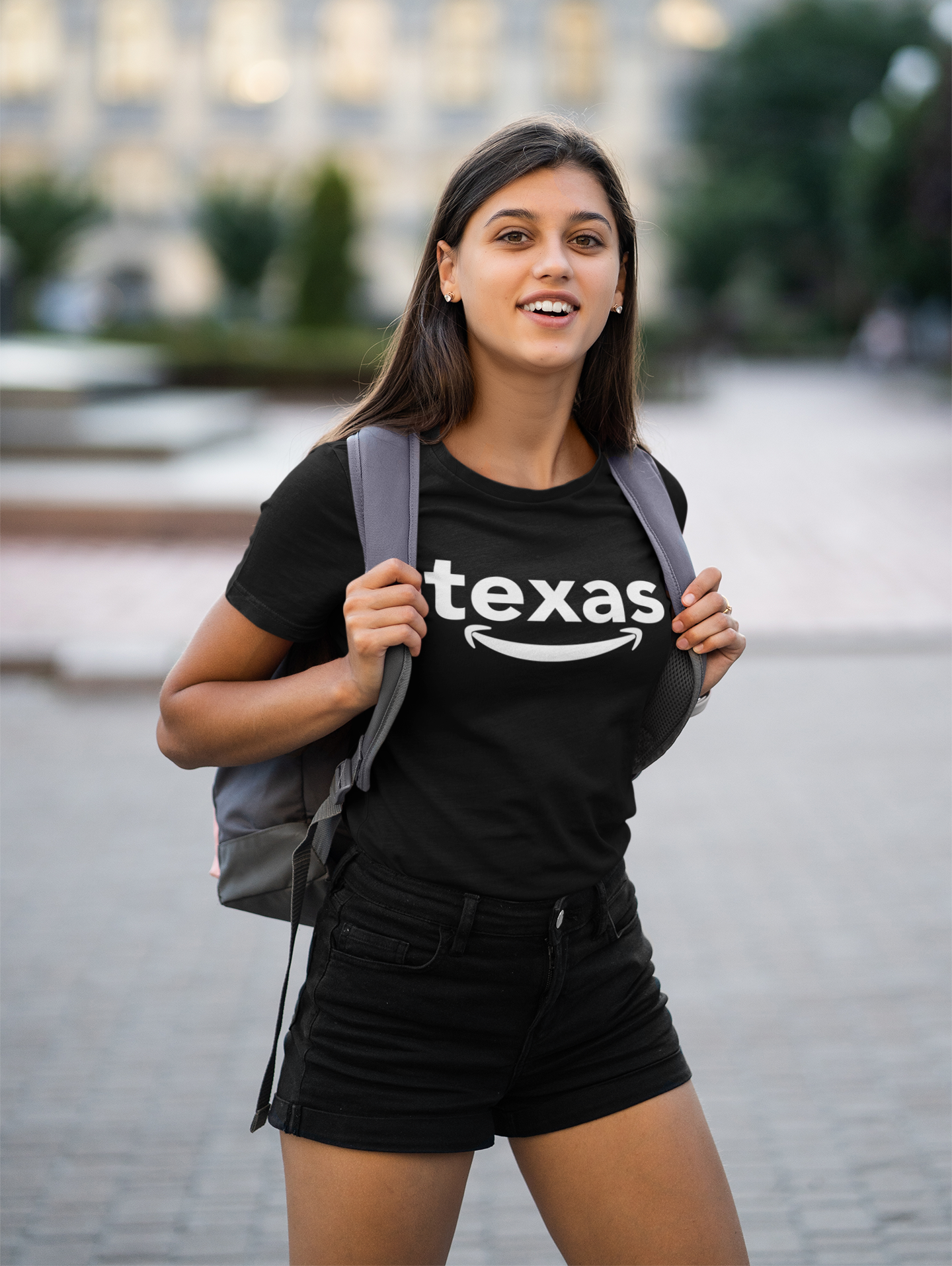 A college girl wears the Texas Smile Logo shirt on her way to class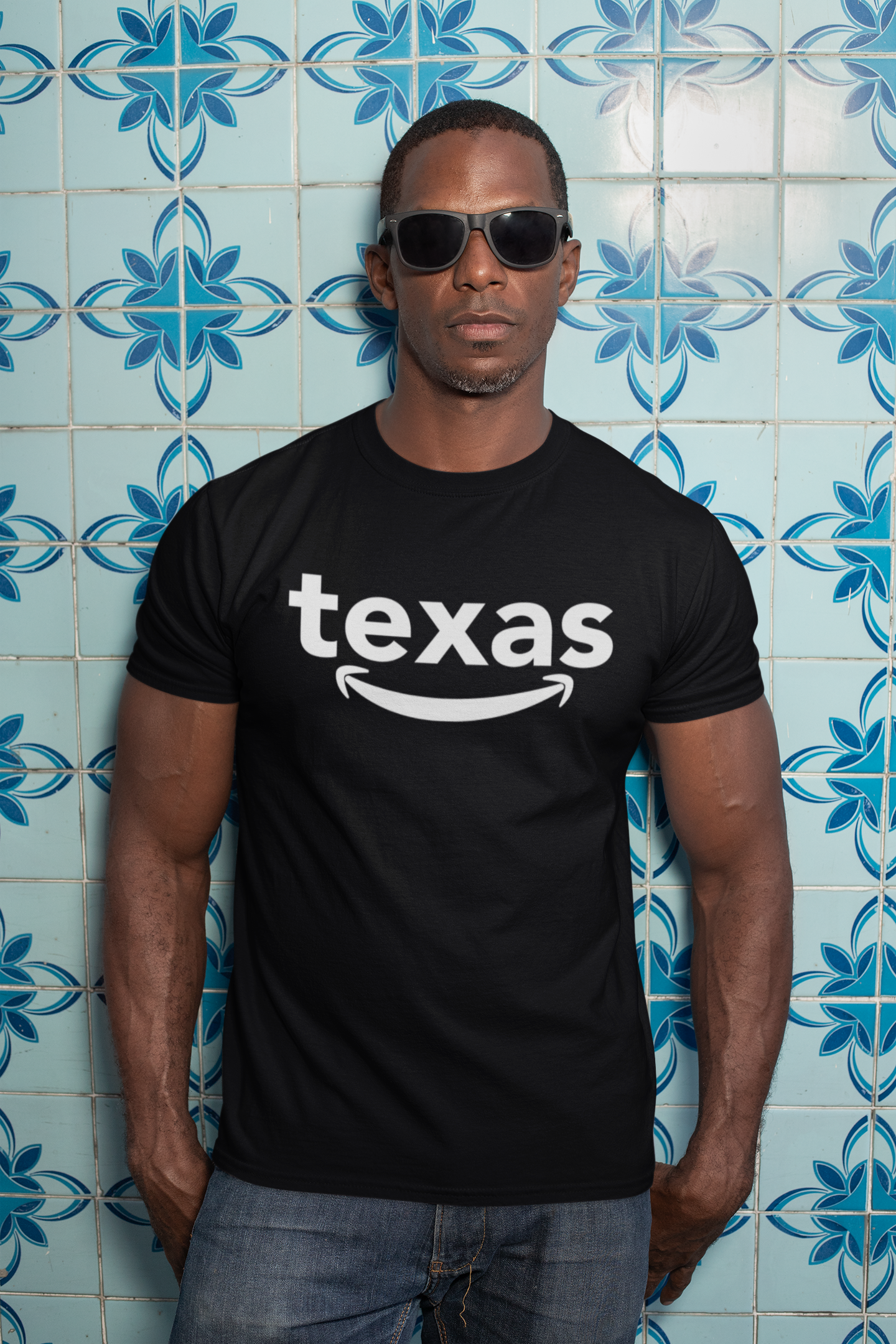 A muscular man in sunglasses wears the Texas Smile Logo tee while posing in front of an artistic tile wall outside of a restaurant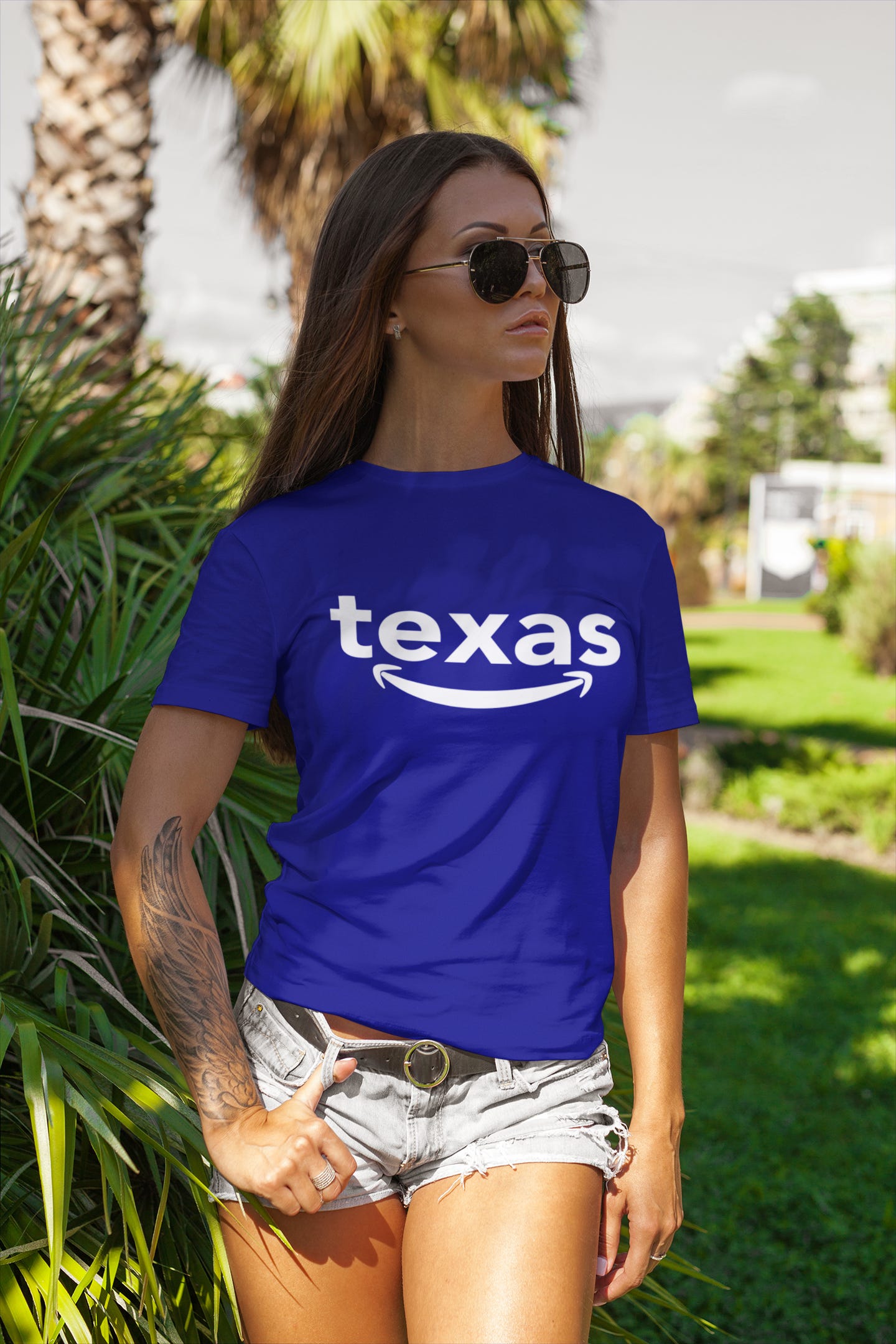 A stylish young woman strikes a pose in the Texas Smile Logo shirt
See more awesome Texas shirt designs on our Texas Shirts product page. Created by the team at Texas is Life.